There are many reasons for cleaning businesses to adopt technology, including keeping up with the competition and improving client relationships.
Providing jobs . . . providing a quality product or service . . . providing opportunities for employees and management to pursue their dreams . . .
While these are the positive side effects of a company, the underlying goal of every company is what? TO MAKE MONEY. This is true of "mom and pop" businesses that caringly serve those in their town and the huge corporations that meet the needs of hundreds and thousands of clients around the globe. The final result, sought above all others, is to look at your balance sheet and see a healthy-sized black number completely devoid of red ink.
In the janitorial industry, building service contractors and facility managers — even some readers of this blog post — use pen and paper for many of their day-to-day business practices, such as inspections or checklists. These methods are surely better than nothing — of that I have no doubt — but it does still leave room for improvement, when it comes to workplace efficiency.
Because we deal with, well, software, on a daily basis, I'll draw from our experiences at CleanTelligent in explaining how transitioning to technology can bring a host of benefits to those throughout the janitorial industry.
We often receive calls from building service contractors that use pen and paper, but want to convert to software. Here are a few of the most common phrases we hear when prospective CleanTelligent users tell us why they want to replace pen and paper with software:
No more letting things fall through the cracks
More trust from current and potential clients
More prestige as a company
Eliminate double-entering of data
Desire to "go green"
Eliminate the cost of paper
Software can increase efficiency
Desire to "get with the times"
In looking over these common schools of thought, I noticed two main trends. I'd like to go over each of these, as a way to explain why I think that technology can be such a boon to the bottom line of companies throughout the janitorial industry.
Keeping up with the Jones'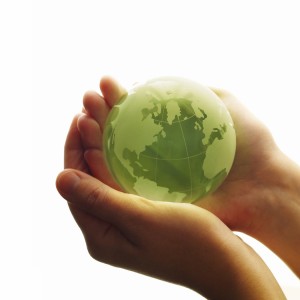 Clearly our world of business is becoming more and more digital as time goes on, no matter what industry. When a business in the janitorial industry relies completely on pen and paper, the cost of paper can add up quickly. Yale's student employment office — it may not be in our industry, but the principle still applies — saved $100,000 in one year after switching to paperless systems and processes. Technology has helped them save a lot of money, and I know that many CleanTelligent customers have seen similar results.
Going paperless can not only save your business money, but it also has the added benefit of being environmentally-friendly. With the trend of "green cleaning" taking over, it's not too difficult to envision a not-too-distant future where the "greenest" building service contractors win every contract they bid for.
Better Relationships with Clients
At CleanTelligent, we've had customers tell us that their switch to software for their day-to-day processes and tasks has not only increased efficiency in terms of not having to spend money on paper anymore, but also that prospects and clients trust them more. If a building service contractor or facility manager relies on paper to keep track of everything, there's always the risk of misplacing things. An equally unfavorable outcome of paper trails is that it takes twice as much time to enter data (because it has to be done twice).
One selling point of using technology is that the efficiency of your company's communication — both internal and external — goes through the roof. Social Media Today, a website dedicated to providing tips and opportunities to better use social media to help businesses grow, had this to say about using technology to make your communication more efficient:
You can run an entire company with no home base thanks to the convenience of the cloud. Store and share important documents [online] as efficiently as you would in an office. The cost-saving benefit is that you don't have to rent a space, provide equipment, or shoulder any cost for the upkeep of a central business location.
Clearly this doesn't perfectly apply to janitorial and sanitation companies, as most businesses DO need a central location, but the general meaning behind it is 100 percent accurate. Using technology as your "home base," instead of a stack of papers or some filing cabinets, may be an investment up-front, but the long-term benefits (and often short-term, too!) are too loud and clear to ignore for much longer.