Are work orders slipping through the cracks? Learn about the four benefits that mobile work order software can bring to your cleaning business.
If inspections are the lifeblood of a cleaning operation, as we talked about in our last post, then work orders are the heart itself. They keep a cleaning company in business.
But a never-ending stream of work requests coming in from clients is not the only concern for BSCs. They must also effectively manage and utilize those orders in a way that quickly fulfills client needs and prevents their company from wasting valuable resources.
And those resources go beyond time and money. The energy of your employees is just as valuable. You don't want to contribute extra work or frustration by having them sift through paper trails for client requests as much as possible.
Mobile work order software is an effective solution for managing client workloads and streamlining day-to-day tasks for your cleaners.
Here are several ways that mobile work order software can increase staff productivity and task response efficiency:
Software eliminates the use of paper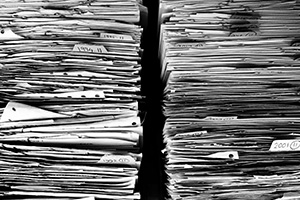 According to Mashable, the average U.S. office employee goes through about 10,000 sheets of paper each year. And did you know that almost half of them end up in the trash the same day they are printed?
Take a moment and consider the amount of paper your cleaning business uses and how much it is costing you annually. Couldn't that money be used elsewhere? Surely, you've already thought of two or three things it could go toward instead.
The more that BSCs eliminate paper from the work order process, there will be more time for them and their cleaners to focus on other important tasks and clients.
Software enables mobile business management
Cleaning business software enables BSCs to submit work orders directly to individual cleaners from any location, even if they're out of the office or out on vacation.
Supervisors can receive notifications and view text messages from their cleaners so they know when a task has been completed, all from their mobile device. Clients can also be allowed to access these records on their own time.
Software tracks communication streams
Texting, emails, phone calls, instant messaging.
Many business owners use all of these at the same time to communicate with their employees. And this makes finding information from past conversations very difficult.
But with mobile work orders, BSCs can greatly decrease the use of these tools and rely on a single software platform for business communication.
Software improves client relationships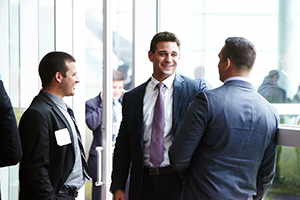 Some software on the market allows BSCs and their cleaners to create an easy-to-do list so tasks can be completed and checked off as quickly as possible. Clients will be happier with your services if they are not having to remind you about delayed or forgotten work.
BSCs can raise work completion rates by setting priority levels or deadlines and send the work assignment to the customer so they can also track the progress. This could be an easy way to keep your clients informed.
And when a client asks for an update on their service locations, BSCs can easily pull up their work order history and show which cleaning jobs were finished.
Managing your work orders through software can reduce costs and simplify the process of tracking company communication, sending tasks to the right people, and keeping clients updated on your work.