Make sure your first impression reels in your ideal worker. Check out these simple tips on how to write a great cleaning company job posting.
As a cleaning business owner or manager, you need to make sure you are providing consistent, high-quality services. In order to do that, you need well-trained, capable staff members that you shouldn't keep replacing. According to a survey from Procter & Gamble Professional, cleaning managers listed employee turnover as one of their top three challenges.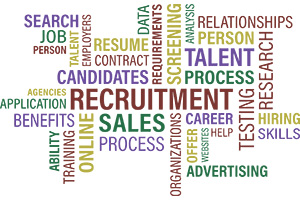 "Turnover is systematically high within all service industries, commercial cleaning in particular," says Jim Peduto, managing partner at the American Institute for Cleaning Services (AICS). "If you look at surveys of what's important to people in the cleaning industry, turnover is always in the top five."
The process to reducing employee turnover includes providing employees with adequate education and training, changing your management style if needed, and other things you can read more about in one of our previous blogs. But reducing employee turnover can actually start with the very first step in hiring: the job posting.
When the right job seeker clicks on your job posting to learn more about the position, they are one step closer to becoming an applicant. That opportunity is lost if your job posting doesn't give them the right information — or, if it doesn't compel them to apply, they will hit the "Back" button instead of applying. So, what can you do to make sure every potential future employee applies? We've come up with a few tips to help you write the best job posting that you can.
The first thing you need to understand is that a job posting is not a job description. A job posting is more or less a summary of the job description. It is a synopsis that includes the key facts of a position and information regarding eligibility, responsibilities and company culture.
A job posting aims to attract, inform and engage potential candidates. While a job description may include similar information, a job posting should be your sales pitch. To hook the best talent possible, your job posting must be compelling and include your top selling points.
You can divide a job posting into three sections of information: your cleaning company, your job position and your ideal talent.
Section One: Your Cleaning Company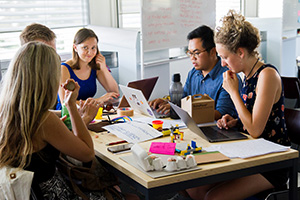 Treat content about your company as favorable and important. Doing so will help you create a winning job position. Job positions are written like ads, not as short-form job descriptions, because in essence, that is what they are — ads.
Employers often make the mistake of holding back on company information. They focus on only selling the job instead of selling the job with the company. Sell the company! Applicants want and need to know what kind of business they'll be working for, not just what they'll be doing. And if you have any awards, accolades or notable mentions, don't be afraid to showcase them all.
Section Two: Your Job Position
This element of the job posting summarizes the details of the job, including:
Job title
Job grade (if applicable)
Location
Travel requirements (if required)
Eligibility requirements
Required degrees, skills or experience (be concise)
Key roles and responsibilities (no details)
Compensation and benefits package
You should find most of this information in the job description, but remember to change the wording and tailor the content! Don't copy and paste directly from a job description. Remember that the job position should be crafted as a sales pitch. Make it simple and concise. Omit unnecessary details like performance expectations, performance measurements, et cetera.
Section Three: Your Ideal Top Talent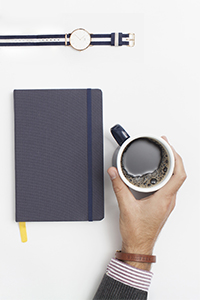 To increase interest in a position, you need to create content aimed toward top talent. This section is where you can briefly describe a day in the life of a successful candidate. It should focus on making candidates understand why they will love working with your company specifically.
Your posting should include each of these three sections. Don't overlook them!
One last tip: Remember to have some fun writing the job posting. The best and brightest talent — no matter how serious their work or role may be — have fun. They enjoy doing what they do, and companies that share the same vibe are more likely to attract them.
CleanTelligent Software offers many different services, such as inspections and work orders, to help your business be successful and attract the best job applicants. Learn more today on our solutions page!