It doesn't need to be Employee Appreciation Day for you to recognize your cleaning employees. Showing your cleaners that they're appreciated by you and the rest of management boosts morale and increases workplace effectiveness.
The infographic below by Work.com* shows that 69 percent of employees work harder when they feel appreciated, while 54 percent would quit working at a company where they didn't feel appreciated.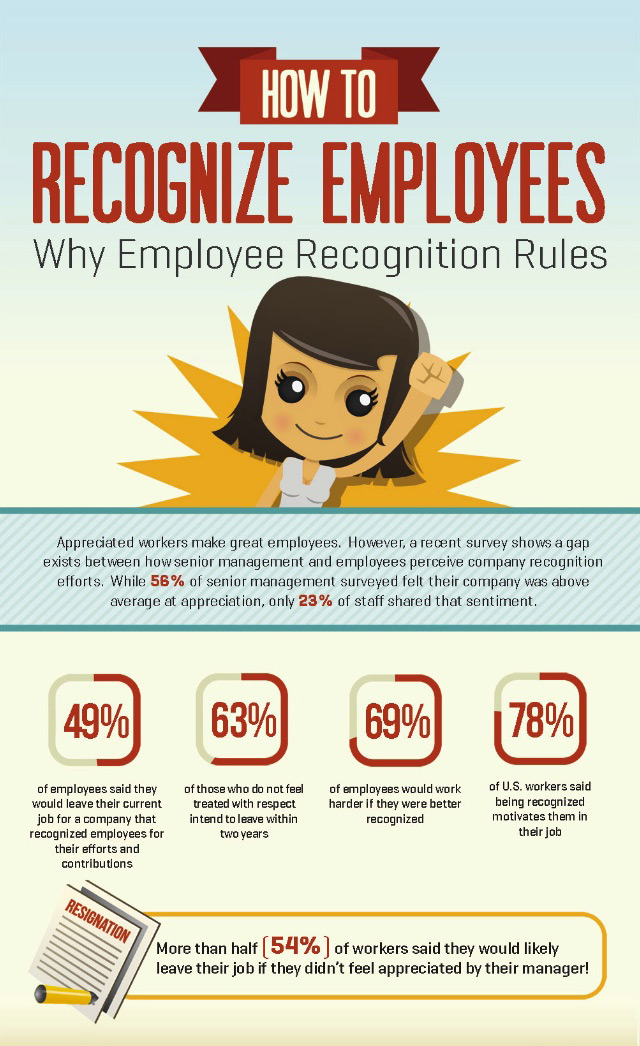 *Infographic partially shown; courtesy salesforce.com
Showing appreciation doesn't necessarily mean you should give your cleaners a raise every week as a thank you. There are, however, various small things you can do to let your cleaners know you appreciate them. Here are a few of those things:
Be an example

Employees appreciate supervisors and managers who understand the work they do. It means a lot to cleaners when a manager demonstrates a solid understanding of the cleaning procedures they work with and if they're willing to get their hands dirty every once in a while.

Ask

As a BSC or manager, you can create a space for your employees to feel comfortable giving feedback. You could ask your cleaners what their thoughts are on work conditions, training, equipment and current procedures.

Let them know that their feedback is important to you and the rest of management.

Make sure your employees are well-equipped

Make an effort to keep your cleaners' carts consistently stocked and restocked before each shift. Your cleaners will be better prepared and equipped to complete their tasks efficiently and they'll appreciate the small gestures. Your cleaners will also appreciate knowing they have the equipment and supplies they need and don't have to hoard any items.

Keep your cleaners safe

Invest in tools and equipment that demonstrate a commitment to the safety and health of those who use them.

If you have the means to do so, provide each of your cleaners with personal protective equipment (PPE), like gloves or eyewear, to reduce their exposure to any harmful bacteria and chemicals.

Also, make sure there are first aid kits available to your employees and that they are checked and stocked regularly.

"Thank you" goes a long way

There are many ways you can show appreciation, but actually verbalizing it goes a long way.

Regularly tell your cleaners that you notice the great work they do for your business. Doing so creates an ongoing sense of gratitude among your staff and will influence your business' culture. Another gesture you could make is to begin hosting an event or day each year just for your cleaners and their families.
Here are a few other creative things you could do to show your cleaners you appreciate them: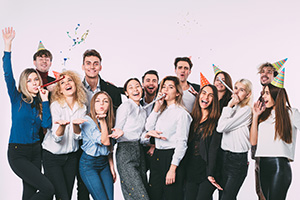 Help them save money by ordering pizza or taking them out for lunch every so often.
For jobs done well, buy employees gift certificates to their favorite restaurant or store.
Job permitting, allow your employees to have flexible schedules.
Celebrate employee anniversaries.
Give them handwritten notes of appreciation.
Celebrate employee birthdays.
Host a potluck meal at work and encourage employees to bring their favorite dishes.
Greet your employees with a smile and friendly salutation when they arrive at the office.
You may not have a multi-million-dollar cleaning company, but you can still make an effort to show your cleaners you appreciate the work they do. The tips provided here may be simple, but nonetheless very useful and valuable in increasing morale, boosting productivity and ensuring that your cleaners remain happy and productive over the long term.
CleanTelligent Software offers many solutions to help cleaning businesses be successful, such as mobile inspections and work orders. Visit our solutions page to learn more about our cleaning business software!