As business owners and managers, your ultimate goal is to make your business successful. A successful business is made up of various elements and factors, an important one being customer loyalty. Learn how your community can help your business be successful!
Customer loyalty is a measure of how likely your customers are to do repeat business with you, and it's a measure you need to be investing time and genuine effort into.
According to a report by the White House Office of Consumer Affairs, loyal customers are worth, on average, up to ten times the value of their first purchase.
There are many ways to create loyal customers, from customer service to transparency, but one way that may be overlooked is getting involved with your local community. Any involvement in your community's activities gives potential customers another reason visit you.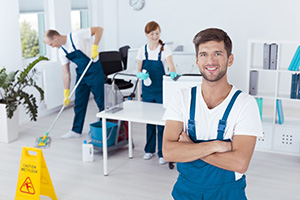 Most cleaning companies fall into the small business category, making them major players in the community. Whether you are a cleaning company owner, manager or employee, you owe it to your community and your business to give back and get involved. Your personal involvement can help build customer loyalty and increase visibility, eventually making a positive impact on your bottom line.
Here are a few ways you and your cleaning company can get involved in your community:
Become a local expert. If you are a cleaning company owner or manager, your expertise is what builds trust among customers. If you're known as your community's "go-to" person for cleaning, people will be more likely to come to you when they need help.
Keep an open mind when looking for new ways to reach your community. You could:
Write and submit articles with cleaning tips to your local newspaper
host Q&As on your town's Facebook group
sponsor a booth at local fairs and community events
conduct how-to sessions at local venues
The possibilities are endless, and they will boost your cleaning company's reputation.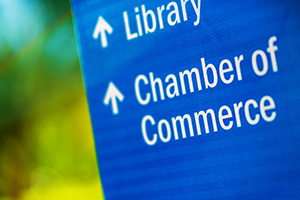 Join your chamber of commerce. As a member of your local chamber of commerce, you can network and create connections with other business owners in the area.
Joining your local chamber of commerce can also help you build credibility. According to a study by The Schapiro Group and Market Street Services, consumers are 44 percent more likely to think favorably of a small business when they know it is a member of their local chamber, and 63 percent more likely to purchase goods or services from that business in the future.
Support a local charity. If your cleaning business has the means to do so, donate a portion of your profits to a cause or charity that's important to your community but that fits your business focus.
For example, as an owner or manager of a cleaning company, you may consider supporting an organization that volunteers to clean parks or community facilities. You and your cleaners can also volunteer time and equipment to such service organizations.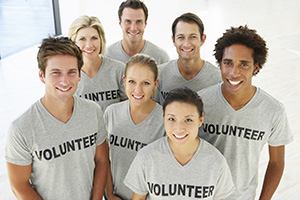 Sponsor a local sports team. From your local kids' soccer team to Little League baseball to high school football, sports can bring a community together. Sporting events not only give your company an opportunity to support healthy activities and your community's young athletes, it also gives your company great, consistent exposure as sporting events happen year-round, year after year.
Create a scholarship. Show your community that your company cares about academics by creating a scholarship for one or more local students.
Consider a scholarship that specifically supports students who are planning on pursuing a career in or that deals with the janitorial/sanitation industry. The scholarship doesn't have to cost you thousands of dollars; even a small fund can be extremely helpful to any student.
These ideas are just the beginning. Don't be afraid to get creative and find unique ways to support and serve your community, which will help you gain loyal customers. When you take care of customers, they will allow your business to thrive. Remember, it is the little things that matter.
CleanTelligent Software offers many solutions to help improve your customer loyalty, such as mobile inspections and work orders. Visit our solutions page to learn more!