Key performance indicators (KPIs) are a great way to gauge your customer service efforts, but data cannot drive your customer service program. Good customer service is a balance between making and keeping promises, following up, and looking for new ways to make the customer's life easier.
In our last two blog articles, we explored how to increase and evaluate your company's customer retention, looking at the typical customer lifetime. A derivative of the customer lifetime measurement is the customer lifetime value. This is a dynamic measurement that accounts for both the money and time a customer spends with your company.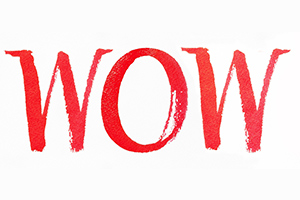 You are most likely to increase a customer's lifetime and value by making and keeping company promises. The best way to do that is to collect and record accurate data.
Start by looking for ways to "wow" the customer through delivery on their current services. As you build trust through that initial contract, look for ways to bring additional value to the client. After all, your janitorial business depends on it.
Post-Visit Follow-Up Is Crucial
Keep the lines of communication open by following up after visiting a customer. Too little interaction and the customer forgets about you and signs up with another janitorial business. Too much interaction and the customer may find you annoying. Strike the right balance and you will build a long-term business relationship.
Keep your communication from feeling routine by looking for ways to add to the relationship. Think of topics that will help you establish your experience in the jan/san industry in your customer's eyes. Here are some ideas to get you started:
Send a newsletter to your customer that includes tips on how to avoid the flu this season.
Show your customer your action plan based on feedback received from QR code surveys.
Uncover and solve a need in your customer's business that they haven't told you about.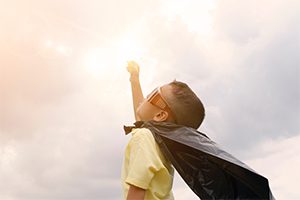 Your customers deal with problems all day long. Imagine if you came to them with a solution before it became an urgent problem. You would be that customer's hero!
Reducing Customer Pain Points
A great way to uncover your customer's pain points is to talk with your staff. Talk to your cleaners and inspectors because they are the first and second pairs of eyes on any given space. It is important to show your staff how to go the extra mile for the client while leaving enough room to sell more services.
ISSA's Value of Clean video states that 94 percent of people avoid a business in the future because they had a bad experience in the restroom. As your cleaners work on a space, train them to look for pain points around the office.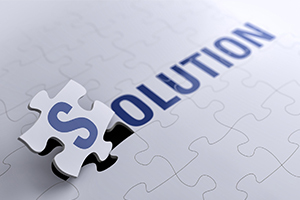 For example, your cleaners know the state of a space before cleaning. If you know the customer runs a risk of a dirty bathroom during specific business hours because of high traffic, you might suggest increasing the cleaning frequency during these hours.
After identifying a customer's pain point, show you understand their perspective by using their language to identify and solve pain points. ISSA's video also does a good job showing how to communicate the value of clean to your customers by turning it into a dollar value. Customers are then able to see their purchase in commercial cleaning as an investment.
This approach will help you establish your expertise in the jan/san industry and will help you build trust with the customer. It shows that you care about their business and want to protect them. By improving your customer's customer retention, you will in turn improve yours.
Customer surveys are a great way to show your commitment to a consistent clean. No matter the results, continue to build trust with your customers by sharing survey feedback with correlating action steps.