Is your team's suggestion box empty? Today's article will help your team understand and address the top two reasons why customers don't complain.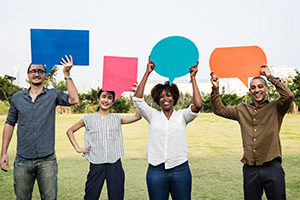 In our last article, we mentioned that in one of the service industries, 91 percent of customers who leave never complain about bad service. We also started to discuss how much client turnover is costing your janitorial business.
Today, we'll explore two of the reasons these former customers never complain. Our hope is that you will use the suggestions below to brainstorm and, ultimately, create an action plan that is right for your team and customers.
Customer Excuse #1: "It's too difficult to get feedback to the right people."
A major challenge across many industries, including jan/san, is funneling timely communication to the right people. This challenge exists because of the degrees of separation between the people using the facilities and the person you signed the contract with.
Think about it: If you contracted with an office's landlord to maintain a facility, that individual might never actually use the facility you maintain. Thus, your team's line of communication to the employees and patrons at the facility may be unclear.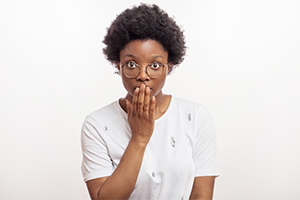 So, if there is a problem, say, in the restroom, people often choose to do nothing. Why? Because if you voice the problem, it could lead your coworkers to believe that you made the mess! To make matters worse, if there isn't a clear communication channel to your janitorial team, news of the mess could travel around the entire office before getting to someone who could actually help. How embarrassing!
And the longer the restroom problem sits, the more visitors are exposed to it. In this situation, the value of clean doesn't just apply to your customer's employees — it also applies to your customer's customers! After all, 64 percent of consumers choose to do business with companies that maintain their restrooms. Your service obviously has a tremendous effect. And if the facility you are serving is a hotel or a restaurant, the stakes are even higher!
It is more important than ever to catch and respond to all issues in a timely manner. If this is a problem your team has been experiencing, you first need to make it easy for people to get feedback to you.
Learn how BearCom Building Services Inc., used CleanTelligent's mobile surveys to anonymously collect and send real-time cleaning status to the right team members.
Customer Excuse #2: "My feedback won't change anything."
Once your team has simplified the way you receive feedback, your second hurdle is showing your customers how you respond, including how quickly you do. A timely response (even if it is simply an acknowledgement of the problem) is important because, in our experience, customers and patrons complain about the delay when they have sent your team feedback but haven't yet seen any change.
For us as cleaners, responding can be a little tricky sometimes. If, for instance, your team receives an anonymous tip via survey that the third-floor bathroom is out of toilet paper, it is easy enough to send someone to restock the bathroom's consumables.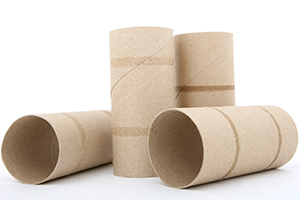 The trouble is, your team needs to be careful with a "ticket for work" mentality. Continuing with the example in the previous paragraph, let's say that the restroom on the third floor runs out of toilet paper every Thursday at 2:00 p.m. If the same person is reporting this issue repeatedly, the person may feel that you are not fixing the issue. In this case, a quick response time is not enough to address the issue, so your team needs to find a way to get ahead.
But fixing the issue may not be straightforward. To do that, you may need to follow some combination of the following steps:
Start with an internal audit of your team's current service delivery by increasing the number of inspections at the location in question.
Based on your findings, your team may need to schedule a meeting with the stakeholders in charge of the facility in question.
Present the inspection data and survey data you have collected and use it as a case to either sell more services or alter your current service schedule.
It may take some time for the person reporting the toilet paper issue to finally see and "believe" the changes your team has made. But the process will show your stakeholders that you are using data to help them make the best decisions.
The truth is, although it may be hard to get initial feedback, the way in which you respond to it can help you earn your customer's trust. In the long term, these practices may help your team create lifelong customers while also boosting customer referrals!
Want to learn how mobile surveys and inspections could help your janitorial management team? Contact CleanTelligent's sales team and schedule a free demo today!