Improving your team's quality control program helps protect the community's well-being. Our cleaning checklist is designed to help you gauge the effectiveness of your "grime fighting."
Truthfully, delivering a consistent clean goes beyond delivering good customer service. Whether you are an in-house or a contracted janitorial team, look at your work through ISSA's "Value of Clean" infographic. Why? Because it will help you establish an ROI on your team's work.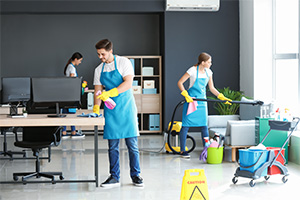 For example, in the United States alone, dirty workplaces contribute to an average of 7.7 sick days per employee per year, costing up to $225.8 billion per year! Any cleaning expenses obviously would be modest in comparison.
The "Value of Clean" infographic also shows that like any superhero, you have answered the call to make a dangerous, germy world a safer place. No matter the building, there is a strong link between reduced clutter, dirt and germs and a community's health and performance.
This means a good quality control program can help protect the community. However, you as one person can only do so much on your own; it takes a team. In our last article, we explored the cleaning manager's "pre-cleaning checklist" and how it can be used to guarantee the team's cleaning success before anyone picks up a mop.
Today's "cleaning checklist" focuses on helping cleaners measure their own results and effectiveness as they work.
Safety First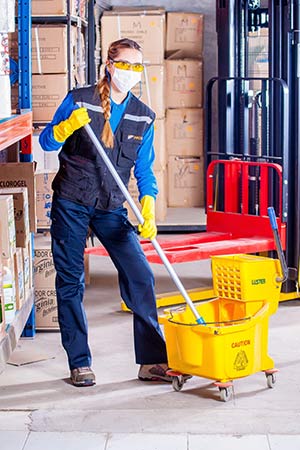 If you are going to stay healthy and fight grime another day, you must use the appropriate personal protective equipment (PPE). Your PPE is designed to protect you from chemical injuries and any other hazardous materials you might encounter.
Goggles, gloves and masks are just the beginning. For a guide on head-to-toe protection for cleaners, check out this recent CMM Magazine article by Kathleen Misovic. In the article, Misovic explains the situations where each piece of equipment is necessary and what can happen if it isn't properly used.
Additionally, you must learn cleaning techniques to reduce the number of injuries caused by repetitive motion. According to Stephanie Mitchell, start by making simple tweaks to your posture while vacuuming. Even if it feels awkward at first, better posture can help protect your muscles and joints.
Effectively Attack Surface Germs
It's not a secret: Public places like movie theaters, airplanes, hospitals, schools, offices and restrooms are riddled with germs! When your success as a "grime fighter" and community protector is measured by your germ and pathogen "kill rate," you must:
Reduce the amount of cleaning cross-contamination by regularly switching out cleaning cloths as you clean around any given room. Why? Because spreading germs from one side of the room to the other isn't an effective way to clean for health.
Understand the difference between cleaning, sanitizing and disinfecting. Simply put, cleaning removes any dirt from the surface. Sanitizing simply lowers the number of surface germs, and disinfecting kills all the germs on a surface.
Follow recommended product dwell times. To reach a cleaning solution's promised "kill rate," the wet solution must remain on the surface for a specific amount of time. At the end of that time, the solution can be removed as directed on the label.
Just like a superhero taking out "bad guys," you can use this knowledge to gauge the effectiveness of your own work. After all, you alone have the power to decide how long cleaning solutions are left to dwell on a given surface or how often you switch out cleaning cloths.
Cleaning Accuracy
While fighting "grime" (the ultimate enemy — a "super villain league," made up of dirt, germs and pathogens), cleaners must work systematically to improve their cleaning accuracy. Why? Because when high touch points are missed or cleaned incorrectly, they give the enemy time to re-infect other surfaces and innocent facility patrons.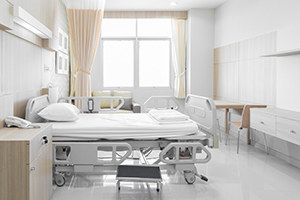 A Canadian hospital saw firsthand the consequences of poor cleaning accuracy. With increased rates of hospital-associated infections (HAIs), they knew they needed help fast. In response, cleaning suppliers Swish and Process Cleaning Solutions recommended the hospital break cleaning and disinfecting into two separate tasks.
This simple change proved effective. With the first pass, cleaners focused on removing all the dirt from an area. On the second pass, cleaning solution was able to come into direct contact with the germs and pathogens, which successfully brought surface readings to a safe level.
Unlike the superheroes in the movies, you do not have to work alone. In addition to your team, you have an entire industry of people who want to help you protect your community. If you have questions, please make sure to ask. In the meantime, stay safe out there. We are all counting on you!
Schedule a free demo today and learn how our janitorial software can help your team create a culture of quality control.