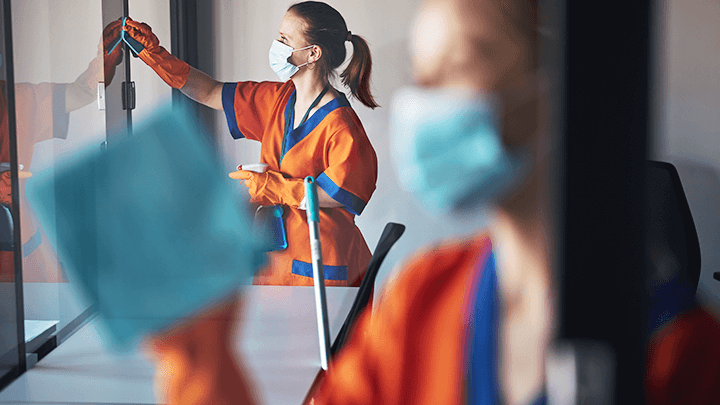 Workplaces all over the country are filling up with employee's again, but this time, they aren't wearing masks. With these new guidelines, CleanTelligent decided to break down a few things you may want to keep in mind with this major shift in the environment, and how to help your cleaning teams adapt.
What is the future of business after COVID-19?
The Cleaning industry was under a microscope for protocols and procedures during COVID-19. While many cleaning businesses began working to determine the best steps for their teams, after a while the commercial cleaning industry took similar approaches and fell into a groove. In this new post-covid environment, many cleaning businesses are finding themselves working to determine the best practices for their teams once again. CleanTelligent has broken down a few steps you can take for your business to thrive in this post-pandemic industry.
Jumpstart Conversations with Clients
Now is a suitable time to approach conversations with your clients to determine what needs to be on your cleaning checklists going forward. As employees come back into a no mask environment, it's possible your clients will suggest adding a few additional touchpoints to the checklist to assure a safe and sanitary environment. Not to mention, this will give your clients peace of mind that you care about making sure your standard of clean is in line with theirs.
It's important to note that your clients will be busy working their own new procedures into places. That means it's up to you to make sure these conversations happen, and that you and your clients are on the same page.
Determine what COVID cleaning procedures may be important to keep on the list and how you can adapt with our blog focusing on the impacts of cleaning during COVID.
Set Expectations for your Cleaning Teams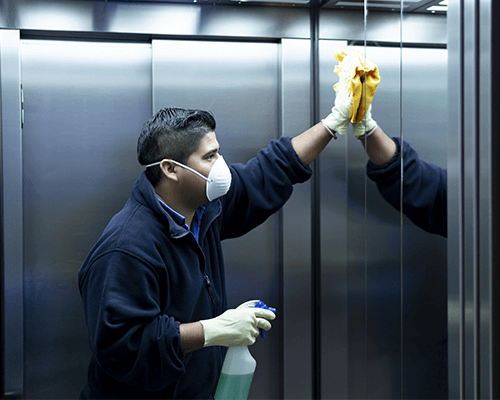 It is no secret the topic of masks can be a tricky one to maneuver, especially in commercial cleaning. To ensure employee satisfaction, create a policy for your business that could outline whether masks are or aren't mandatory.
After speaking with your clients, they may also have some changes to the current cleaning checklist you use with them. For a smoother transition, make sure these changes are discussed with your employees prior to completing the job.
These discussions with your cleaning teams can be tricky, we have you covered with our recent Leading a Team Through a Crisis blog article.
Frequency of Jobs
Now that employees are back in the building, the frequency of jobs may change. As a business owner, this means evaluating your capacity to take on more jobs with current clients while also increasing business with the addition of new contracts.
As you reach out to your clients and set the standard for a post-pandemic clean, you can check-in with them and see if more cleanings would be something they would like to add to their contracts. With this influx of business, it would be best to consider any staffing additions you'll need to make for your commercial cleaning company to support the new workload and continue to meet your standard of clean.
With that said, this is also a tricky time for staffing changes. We talk through ways you can connect with your future workforce on our CleanTelligent podcast, click here to give it a listen.
Know the Next Steps for your Industry
We are in the midst of summertime which means your cleaning teams are following your summer cleaning checklist, with those COVID cleaning additions. As we phase out of COVID, it is important to ask yourself key questions to make the best adaptations for your industry. Below, we've listed a few questions you may want to find the answers to if you do not have them already.
Building Service Contractors: Will there be an influx of patrons in and out of the building now, whereas before this business may have been primarily virtual?
Education: With students and teachers back in classrooms full-time, what additions will need to be made to the cleaning checklist?
Health Care: These facilities may still be operating under stricter guidelines; will you need to check with your team to make sure they are continuing COVID practices already in place?
Property and Facility Management: How will one property differ from the next according to the lifestyles or industries building patrons live or work in?
Public Transportation: Many use public transportation while coming and going from all over town, how will new cleaning guidelines set by COVID continue to remain in place?
Government Facilities: Each government facility may differ on mask requirements, are you up-to-date with the building patron's latest protoco
Franchises: Owning facilities across state lines could mean producing guidelines that differ by region. How can you put procedures in place to match the needs of each state?
For more tips on how CleanTelligent can help with your industry, check out our industries page.
Adapting is the Key to Success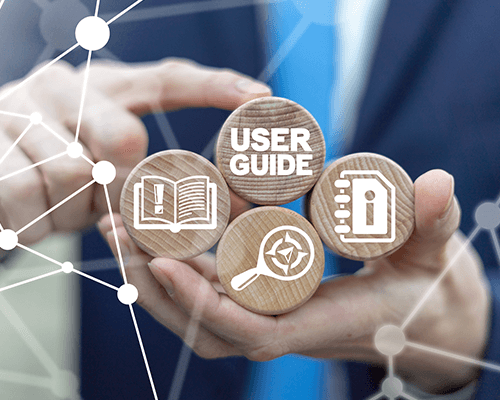 We want to help you with these changes as much as we can. To get started, download our COVID-19 Quality Control Survival Guide.
And as always, if you enjoyed this article feel free to share with the social icons below.