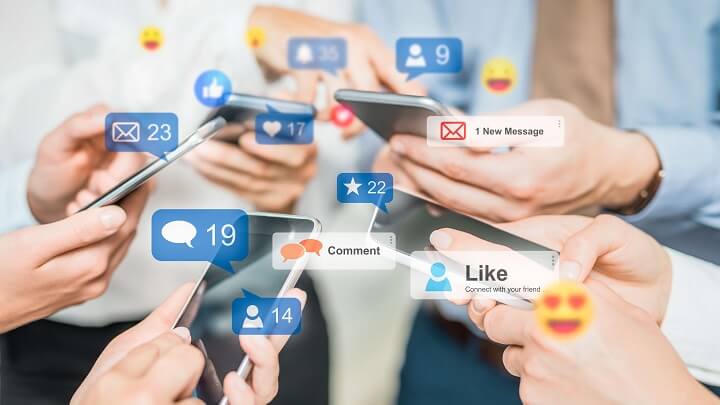 In a digital world, you are working with a much broader spectrum that makes it easier to reach your clients and potential customers. Here's the thing, while it makes your process simpler, it can also make it much easier for prospects to judge a book by its cover.
It is our goal to help you thrive and grow your company. That growth begins with how you use social media for your cleaning business. Throughout this article, we breakdown the 5 easy social media tips you can start implementing today, that won't break the bank.
Before we jump in, it's important to answer the all-encompassing question "How to promote a cleaning business?" There are a variety of ways to do this, whether it be through organic or paid media. As you read along, keep an open mind to these strategies we share with you and how you can use these tips efficiently to help revenue growth.
How to Grow a Cleaning Business Fast
Okay let's be honest, if you're new to the business or even social media, this is probably the first thing you googled. Before we jump into our tip, take note of the clients you already have by asking yourself some of the questions listed below.
What are their likes?
What are their dislikes?
What are their properties like?
Why did they choose you?
What did you offer with your services that seemed to push them over the edge to choose your business?
After you evaluate your cleaning company and the way your business seems to fit with your customers, you can head to social media (Instagram, Facebook, LinkedIn) and begin marketing for your cleaning business. According to Super Office, "Today, 65% of customers use social media for customer service. And in their recently published Insights Guide, Facebook reported that more than 20 billion messages are sent from customers to businesses, every month."
Build your accounts by following and engaging with like-minded accounts. As you build your following and tailor your feed to match your industry, invite your clientele to follow you online to keep up with the success stories you share online. This effort will help you build value with your clients at all hours of the day, every day. This also will give you the opportunity to have your projects shared by clients to gain referrals.
For more tips on building referrals this way, we wrote a blog about it that you can dive into here.
Where to Advertise a Cleaning Business for Free
Let's talk about free advertising, along with where you should and shouldn't seek it. An easy way to advertise yourself is to post to your page and grow your brand organically. This is done by staying active on your social media pages, and actively responding to your followers. You don't have to be an expert to understand the social media analytics that can be the breakthrough you've been looking for. On your social media, measure your key performance on posts by comparing engagement between different kinds of posts.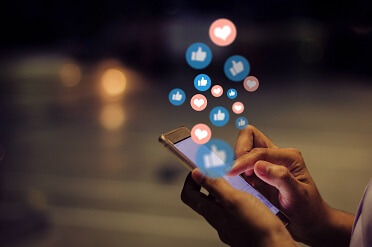 Photo and video: If your videos receive more engagement, post more of them. A general rule of thumb, even if most of your followers prefer videos, continue throwing a picture in there now and again to fill your feed with content for all.
Drive photo engagement: You can ask your followers to comment a "👏 "below a photo to help cheer your team on for a job well done. Modify this tactic in ways you see fit for your brand.
When to post: The best way to determine when the right time to post for your followers is to post a photo in the morning one day, and then post another photo in the afternoon another day. You can repeat this same process with videos. When you've posted both and given each a day or two to sit, you can compare which posts received more likes. That is your free way of getting to look inside your followers' social media minds.
As you move forward with building your online presence to grow your cleaning business, keep handy this note from Super Office, "on average, we spend fifty minutes per day scrolling through news feeds, posting pictures, liking comments and sharing our experiences."
Social media ideas for cleaning business
Social media for a cleaning business doesn't have to feel overwhelming or complicated, but like everything else, it will be a learning curve. As we take you through some tips to implement on your social media pages, keep in mind that these tips don't have to happen all at once. You can take your time and begin to use more tricks for your feed as you see fit.
Below we've listed some top performing ideas to use on your feed:
Videos: Videos are the #1 way to boost engagement on your feeds. They are proven to stop those who are scrolling for seconds longer than photos. With this said, take videos of your clean spaces or your team hard at work to use this tool as another touch point for prospects and returning clients.
Photos: Photos can be a great way to drive engagement in your comment section. Ask your followers a question, or tag another account tied company you've had a great on-going relationship with.
Award, Celebration, Birthday, etc.: Grow your cleaning business inside and out by celebrating your employees, your business longevity and any awards you've received along the way.
Client Testimonials: Whether this is a video or a photo, no matter what you post, a glowing recommendation can always do wonders for your feed and your pocket books.
How to Promote Your Cleaning Business
Marketing for your cleaning business can do wonders for your closed deals, but it can hurt too. Having the ability to filter yourself online is crucial. While representing your business online, make sure you are filtering your interactions and posts to be more positive. Negative feedback may come, so create a standard on how you'd like to respond to it. You should also find a way to shift some conversations offline to resolve the issue when needed. We've left a few examples below as to what you should and shouldn't post while representing your business online.
DO post this: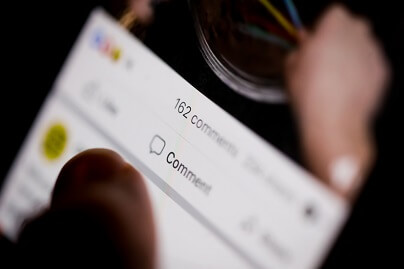 We had such an awesome time working with @(companyname) on our latest project in Salt Lake City, UT! If you're in the area and are looking for some similar work to be done, feel free to give us a call or send us a message!
Why: This sends a clear and positive message, while tagging the company to receive some higher engagement on your post.
DON'T post this:
Our crews went out and found this property owned by @(companyname) to be a mess, and on top of that, their attitude made it clear we will not be working with them again! Feel free to unfollow us if you have a problem too!
Why: Even if this were true, this opens the door to fear for prospects and clients who may have new concerns about what you might publicly say about them.
It's also important to note, your clients and prospects will use social media to reach you, so don't leave them hanging! Gartner recently discovered that not responding to these companies could result in a 15% increase in customer churn. You can read more about winning bids online and offline in our latest article.
Cleaning Company Advertising Ideas
So far we've talked about organic advertising. Let's say you've set a budget on marketing for your cleaning business, and want to find some paid solutions. The first place to start is sponsoring local events. In these instances, you can get your name on a flyer, a banner and in the handout. Another place but higher priced, is looking into sponsoring a segment on local TV. This is cheaper than a commercial, but will not have any customizable options for you besides showing your logo on air. We breakdown a few more ways you can successfully grow your cleaning business with more advertising tips in our recent blog that you can click here to read.
As you work to determine what your digital footprint will be, keep in mind that social media for your cleaning business comes from who you are as a brand. At the end of the day, the goal is to reach new leads and close deals. We walk you through this process more in-depth in our FREE E-book. You can download that here.
If you enjoyed reading this article, feel free to share it with others using the icons below or send it to yourself to save for later.